"Organic Farming"
Organic farming is a method of crop and livestock production that involves much more than choosing not to use pesticides, fertilizers, genetically modified organisms, antibiotics and growth hormones.
Organic production is a holistic system designed to optimize the productivity and fitness of diverse communities within the agro-ecosystem, including soil organisms, plants, livestock and people. The principal goal of organic production is to develop enterprises that are sustainable and harmonious with the environment.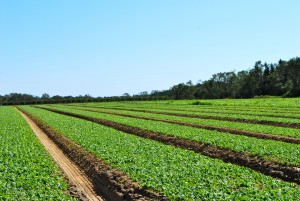 The general principles of organic production include the following:
protect the environment, minimize soil degradation and erosion, decrease pollution, optimize biological productivity and promote a sound state of health
maintain long-term soil fertility by optimizing conditions for biological activity within the soil
maintain biological diversity within the system
recycle materials and resources to the greatest extent possible within the enterprise
provide attentive care that promotes the health and meets the behavioural needs of livestock
prepare organic products, emphasizing careful processing, and handling methods in order to maintain the organic integrity and vital qualities of the products at all stages of production
rely on renewable resources in locally organized agricultural systems
Why Buy Organic Psyllium ?
Consumers purchase organic Psyllium for many different reasons. Many want to buy Psyllium products that are free of chemical pesticides or grown without conventional fertilizers. Some simply like to try new and different psyllium products. psyllium Product , concerns for the environment and the desire to avoid foods from genetically engineered organisms are among the many other reasons some consumers prefer to buy organic psyllium products. In 2007 it was estimated that over 60 per cent of consumers bought some organic psyllium products. Approximately five per cent of consumers are considered to be core organic psyllium consumers who buy up to 50 per cent of all organic psyllium.
What is "Certified Organic psyllium "?
"Certified organic psyllium" is a term given to psyllium  produced according to organic standards as certified by one of the certifying bodies. There are several certification bodies in the world. A grower wishing to be certified organic must apply to a certification body requesting an independent inspection of their farm to verify that the farm meets the organic standards. Farmers, processors and traders are each required to maintain the organic integrity of the product and to maintain a document trail for audit purposes. Products from certified organic farms are labelled and promoted as "certified organic."
Organic Certification
When considering organic certification, know the requirements and
accreditation(s) needed in the marketplace where your products will be sold. When comparing certification bodies, make sure they have the certification requirements and accreditations needed to meet market requirements.
India Organic
 is a certification mark for organically farmed food products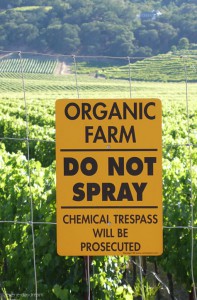 manufactured in India.The certification mark certifies that an organic food product conforms to the National Standards for Organic Products established in 2000.
Those standards ensures that the product or the raw materials used in the product were grown through organic farming, without the use of chemical fertilizers, pesticides, or induced hormones. The certification is issued by testing centres accredited by the Agricultural and Processed Food Products Export Development Authority (APEDA). under the National Program for Organic Production of the Government of India
JYOT IS CERTIFIED FROM ECOCERT AND LACON FOR ORGANIC PSYLLIUM.